Promises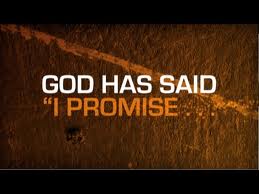 2Cor 7:1
Having therefore these promises,
dearly beloved, let us cleanse ourselves
from all filthiness of the flesh and spirit,
perfecting holiness in the fear of God.


Mat 6:33
But seek ye first the kingdom of God, and his righteousness;
and all these things shall be added unto you.

Rom 8:32
He that spared not his own Son, but delivered him up for us all,
how shall he not with him also freely give us all things?


Mar 10:29
And Jesus answered and said, Verily I say unto you, There is no man that hath left house, or
brethren, or sisters, or father, or mother, or wife, or children, or lands, for my sake, and the gospel's,
Mar 10:30
But he shall receive an hundredfold now in this time, houses, and brethren, and sisters,
and mothers, and children, and lands, with persecutions; and in the world to come eternal life.


Eph 6:2
Honour thy father and mother; which is the first commandment with promise;
Eph 6:3
That it may be well with thee, and thou mayest live long on the earth.


2Pe 3:9
The Lord is not slack concerning his promise, as some men count slackness; but is
longsuffering to us-ward, not willing that any should perish, but that all should come to repentance.

2Pe 3:13
Nevertheless we, according to his promise, look for new heavens and a new earth,
wherein dwelleth righteousness.

Psa 84:11
For the LORD God is a sun and shield: the LORD will give grace and glory:
no good thing will he withhold from them that walk uprightly.