Click picture to visit
Holy Land Gifts




FEAR NOT

Psa 23:4
Yea, though I walk through the valley of the
shadow of death, I will fear no evil: for thou art
with me; thy rod and thy staff they comfort me.



2Ti 1:7
For God hath not given us the spirit of fear;
but of power, and of love, and of a sound mind.

Mat 14:26
And when the disciples saw him walking on the sea, they
were troubled, saying, It is a spirit; and they cried out for fear.
Mat 14:27
But straightway Jesus spake unto them,
saying, Be of good cheer; it is I; be not afraid.

1John 4:17
Herein is our love made perfect, that we may have boldness
in the day of judgment: because as HE is, so are we in this world.
1John 4:18
There is no fear in love; but perfect love casteth out fear: because
fear hath torment. He that feareth is not made perfect in love.
1John 4:19
We love him, because he first loved us.

Psa 145:18
The LORD is nigh unto all them that call
upon him, to all that call upon him in truth.

Luk 12:7
But even the very hairs of your head are all numbered.
Fear not therefore: ye are of more value than many sparrows.

                                                                        Website designed by Carolyn M Turner CMT Specialties.com                                                                                                           



                                                    This website was created for encouragement for those, who may not have ever picked up a bible.
                                                    For some, pictures ''say'' it better than words. I hope this site encourages you to learn about God.

                                                    It is also to encourage people to use the talents and abilities that God has given you.
                                                    The paintings and jewelry as well as the designing of this website were done by my hands,
                                                    because creativity is what God has blessed me with. Don't let fear stop you from using your talents.

                                                    Abilities are not just for ourselves, but for the Kingdom of God. God's provisions are so much
                                                    easier when you do it His way, just ask, He will answer. May God bless and keep you and yours.

                                                                                                            My name is Carolyn M Turner
                                                                                                     and this is my prayer, in Jesus name.

                                  

               Ecc 9:10

                         Whatsoever thy hand findeth to do, do it with thy might; for there is no work, nor device,
                   nor knowledge, nor wisdom, in the grave, whither thou goest.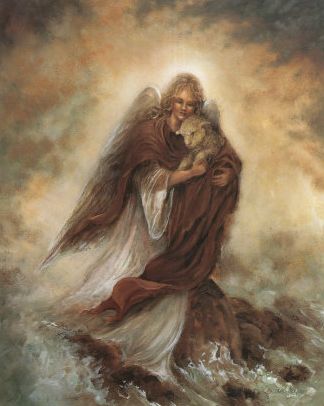 To read more of any scripture click on the scripture name/number
and it will take you directly to that scripture
For BLB home page click below
Blue Letter Bible

turnercmarie@yahoo.com

Heb 13:2
Be not forgetful to entertain strangers: for thereby some have entertained angels unawares.