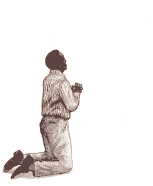 WAIT!   Jesus will appear.

Heb 11:1

Now  FAITH  is
the substance of
things hoped for,
the evidence of
things not seen.


II Cor 5:7
For we walk by faith, not by sight

Mar 11:23
For verily I say unto you, that whosoever shall say unto this mountain,
Be thou removed, and be thou cast into the sea; and shall not doubt in his
heart, but shall believe that those things which he saith shall come to pass;
he shall have whatsoever he saith.
Mar 11:24
Therefore I say unto you, what things soever ye desire, when ye pray,
believe that ye receive them, and ye shall have them.

Rom 8:24
For we are saved by hope: but hope that is seen is not hope: for what
a man seeth, why doth he yet hope for?

Rom 10:17
So then faith cometh by hearing, and hearing by the word of God.

1Cr 2:5
That your faith should not stand in the wisdom of men, but in the power of God.

Gal 3:26
For ye are all the children of God by faith in Christ Jesus.

Luk 7:50
And he said to the woman, Thy faith hath saved thee; go in peace.

Mat 9:28
And when he was come into the house, the blind men came to him:
and Jesus saith unto them, Believe ye that I am able to do this?
They said unto him, Yea, Lord.
Mat 9:29
Then touched he their eyes, saying, According to your faith be it unto you.