Click picture to visit
Holy Land Gifts









John 3:16

For God so loved the world, that he gave his only begotten Son,
that whosoever believeth in him should not perish, but have everlasting life.




Names of God


El Shaddai (el shad-di') Lord God Almighty

El Elyon (el el-yone') The Most High God

Adonai (ad-o-noy') Lord, Master

Yahweh (yah-weh) Lord, Jehovah

Jehovah Nissi (yeh-ho-vaw' nis-see') The Lord My Banner, The Lord My Miracle

Jehovah-Raah (yeh-ho-vaw' raw-aw') The Lord My Shepherd

Jehovah Rapha (yeh-ho-vaw' raw-faw') The Lord That Heals

Jehovah Shammah (yeh-ho-vaw' shawm'-maw) The Lord Is There

Jehovah Tsidkenu (yeh-ho-vaw' tsid-kay'-noo) The Lord Our Righteousness

Jehovah Mekoddishkem (yeh-ho-vaw' M-qadash) The Lord Who Sanctifies You,
                                                                                          The Lord Who Makes Holy

El Olam (el o-lawm') The Everlasting God, The God of Eternity, The God of the Universe,
                                        The God of Ancient Days

Elohim (el-o-heem') God, Judge, Creator

Qanna (kan-naw') Jealous, Zealous

Jehovah Jireh (yeh-ho-vaw' yir-eh') The Lord Will Provide

Jehovah Shalom (yeh-ho-vaw' shaw-lome') The Lord Is Peace

Jehovah Sabaoth (yeh-ho-vaw' se ba'ôt) The Lord of Hosts, The Lord of Powers









Website designed by Carolyn M Turner CM T Specialties.com

This website was created for encouragement for those, who may not have ever picked up a bible.
For some, pictures ''say'' it better than words. I hope this site encourages you to learn about God.
It is also to encourage people to use the talents and abilities that God has given you.
The designing of this website was done by God through my hands because creativity
is what God has blessed me with. Don't ever let fear stop you from using your talents.
Abilities are not just for ourselves, but for the Kingdom of God. God's provisions are so much
easier when you do it His way, just ask, He will answer. May God bless and keep you and yours.
My name is Carolyn M Turner
and this is my prayer, in Jesus name.
Ecc 9:10
Whatsoever thy hand findeth to do, do it with thy might; for there is no work, nor device,
                     nor knowledge, nor wisdom, in the grave, whither thou goest.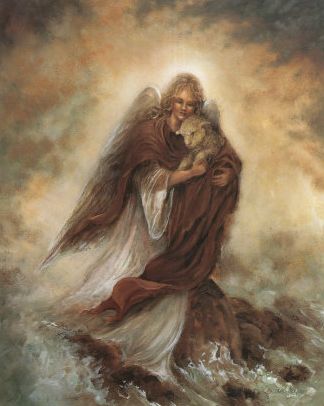 To read more of any scripture click on the scripture name/number
and it will take you directly to that scripture
For BLB home page click below
Blue Letter Bible

turnercmarie@yahoo.com

Heb 13:2
Be not forgetful to entertain strangers: for thereby some have entertained angels unawares.